THE CHURCH OF SCIENTOLOGY
OF LOS ANGELES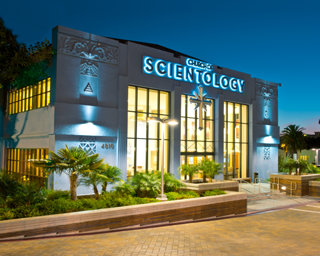 It is with great pride we welcome you to the Church of Scientology of Los Angeles.
Originally founded in 1954, our Church will forever hold its place in history as the first Church of Scientology in the world.
Since 1977, we have served Los Angeles and the oldest and largest Scientologist community on Earth from our landmark building on Sunset Boulevard.
Today our home stands transformed into a model Scientology Church—one that realizes Scientology Founder L. Ron Hubbard's vision that all Churches of Scientology become what he termed Ideal Organizations (Orgs). Ideal Orgs not only provide the ideal facilities for Scientologists on their ascent to higher states of spiritual freedom, but they also serve as a home for the entire community and a meeting ground of cooperative effort to uplift people of all denominations.
We look forward to working together with every individual and group in Los Angeles dedicated to achieving our shared dream of a drug-free, crime-free and flourishing future for all.
Our doors are open. Our help is yours.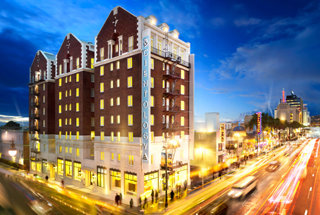 In addition to our main Church on Sunset Boulevard, our Los Angeles Information Center stands just minutes away in Hollywood—the destination point of visitors from across the world.
Located right on Hollywood Boulevard, the Center is the perfect location to introduce people to Dianetics and Scientology and answer their questions.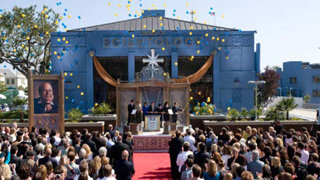 The world's first Church of Scientology, formed in 1954, joined the global roster of Ideal Churches of Scientology on April 24, 2010. Six thousand parishioners, guests and Los Angeles-area officials were on hand as Mr. David Miscavige, Chairman of the Board of Religious Technology Center and ecclesiastical leader of the Scientology religion, officiated at the ceremony dedicating the new Church.