East Hollywood, CA
• July 19, 2021
THE CHURCH OF SCIENTOLOGY OF LOS ANGELES CELEBRATES INTERNATIONAL NELSON MANDELA DAY BY HOSTING HUMAN RIGHTS EDUCATORS SEMINAR
The Church proudly sponsors United for Human Rights, educating educators on the subject so that they can bring Human Rights awareness to local communities, in honor of the late Nelson Mandela.
International Nelson Mandela Day is celebrated each year in honor of South African anti-apartheid revolutionary, statesman and philanthropist, Nelson Mandela, who served as the first black President of South Africa from 1994 to 1999. The day was officially declared by the United Nations for July 18th — Mandela's birthday.
This year, the Church of Scientology of Los Angeles celebrated Nelson Mandela Day by educating educators on United for Human Rights — the world's largest nongovernmental and nonreligious human rights education campaign, reaching 195 countries in 27 languages. 

So, why Human Rights? 
Well, approximately 27 million people are currently enslaved in the human trafficking trade around the world. More than 40 million children below the age of 15 suffer from abuse and neglect. Every single city with a population greater than 250,000 reports gang activity. The bottom line is this: sixty years after its issue, the Universal Declaration of Human Rights is still more a dream than reality as gross violations exist in every part of the world.
And what is the answer to all of this? Education. 
The purpose of United for Human Rights is: 
"To provide human rights educational resources that inform, assist and unite individuals, educators, organizations and governmental bodies in the dissemination and adoption of the Universal Declaration of Human Rights at every level of society."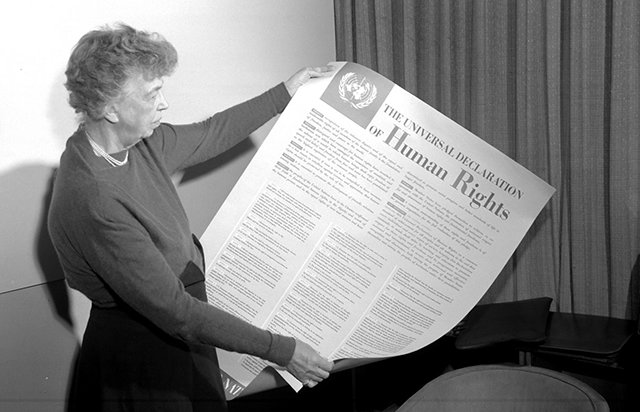 The initiative was inspired by Scientology Founder L. Ron Hubbard's deep passion to make human rights a reality for every person on earth.
"It is vital that all thinking men urge upon their governments sweeping reforms in the field of human rights." - L. Ron Hubbard
This past weekend, the Church of Scientology of Los Angeles hosted an Open House and educator training seminar in celebration of International Nelson Mandela Day. The seminar was led by the South LA United for Human Rights Representative, Fidel Gomez. Guests were welcomed from multiple organizations including Latinos Unidos, The Organization of Services for Families in the Community, World Financial Group, A Piece of Heaven, Convivencia Fronteras (Coexisting Borders), Parents to Better Support Families — all various Human Rights organizations.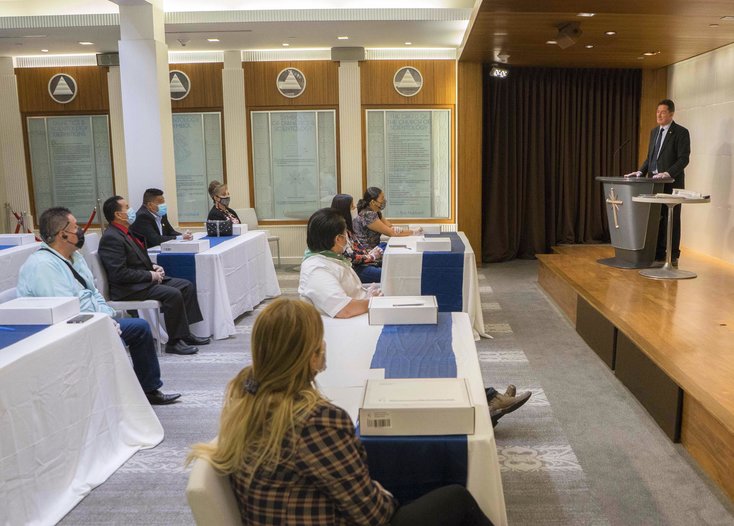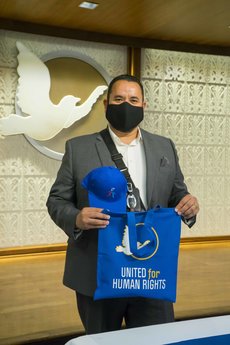 The guests were shown the award-winning documentary The Story of Human Rights. They were then enlightened on the human rights educational materials and viewed the 30 Human Rights PSAs. The seminar concluded with an open floor discussion and question and answer session. All attendees were then given educational materials to bring Human Rights awareness to their local communities here in Los Angeles. 

United for Human Rights is embraced by 2,300 activists, officials, groups and organizations worldwide, and is making positive changes in the world every single day through Human Rights education. For more information, please visit the Human Rights section of our website.